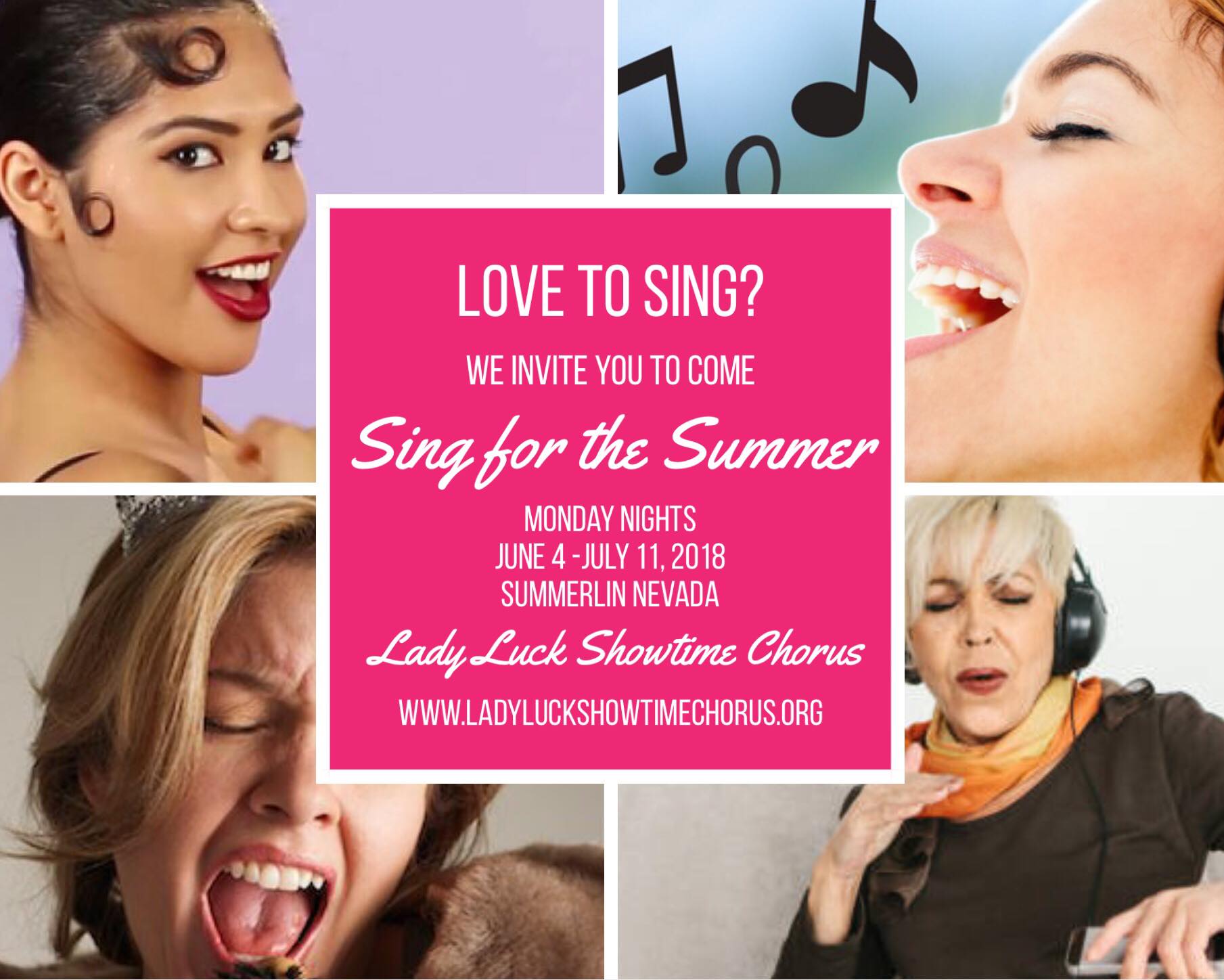 We invite any and all women to join us to experience singing with Lady Luck Showtime Chorus. We are an award-winning chorus of women who are preparing for our first-time appearance on the big internation stage of Sweet Adelines in New Orleans in 2019. 
You will learn a few songs as you rehearse with us for 6 weeks. The following week you will perform with us in an actual show for your friends and family. They will be so excited to see you performing with our award-winning chorus.
The location of our rehearsals is listed at the bottom of this page.
Questions? Call Judy at 702-493-6851